This spring, the knitters in Knit for a Cause loved making stuffed animals for the patients at the Children's Hospital in Peoria. Students made a total of 15 stuffed animals--octopus, bunnies, and fish! A big shoutout to Mrs. Hilary Reiner, who graciously accepted our donation and took the time to teach the students a little bit about the Children's Hospital! Way to continue to spread joy through the art of knitting!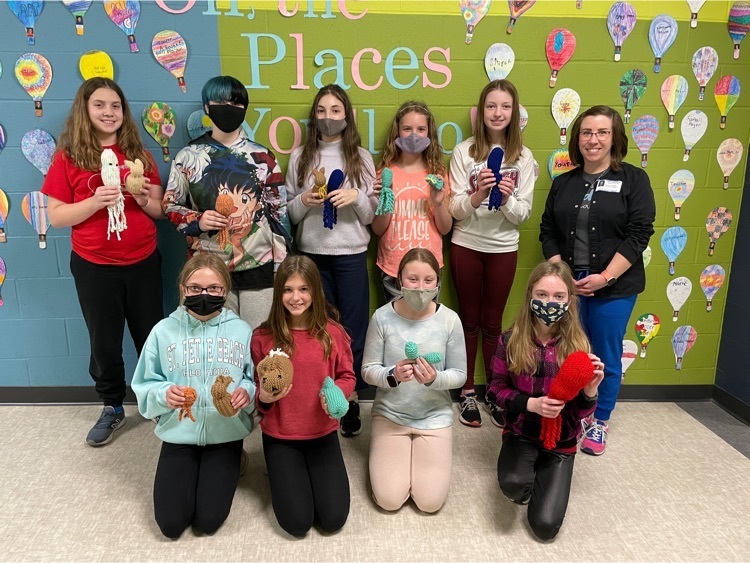 Ainsley also set a record in the girls 100m with 13:32! Way to go, Ainsley!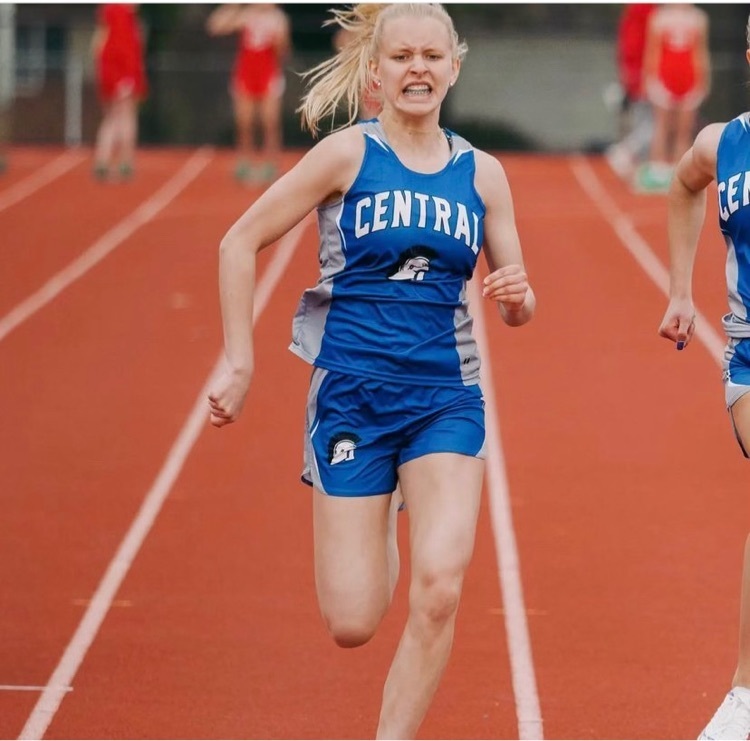 We have a new school record for the girls 8th grade 4x400 relay! 4:28:97 Way to go, Sophia, Maddie, Tori, and Hannah!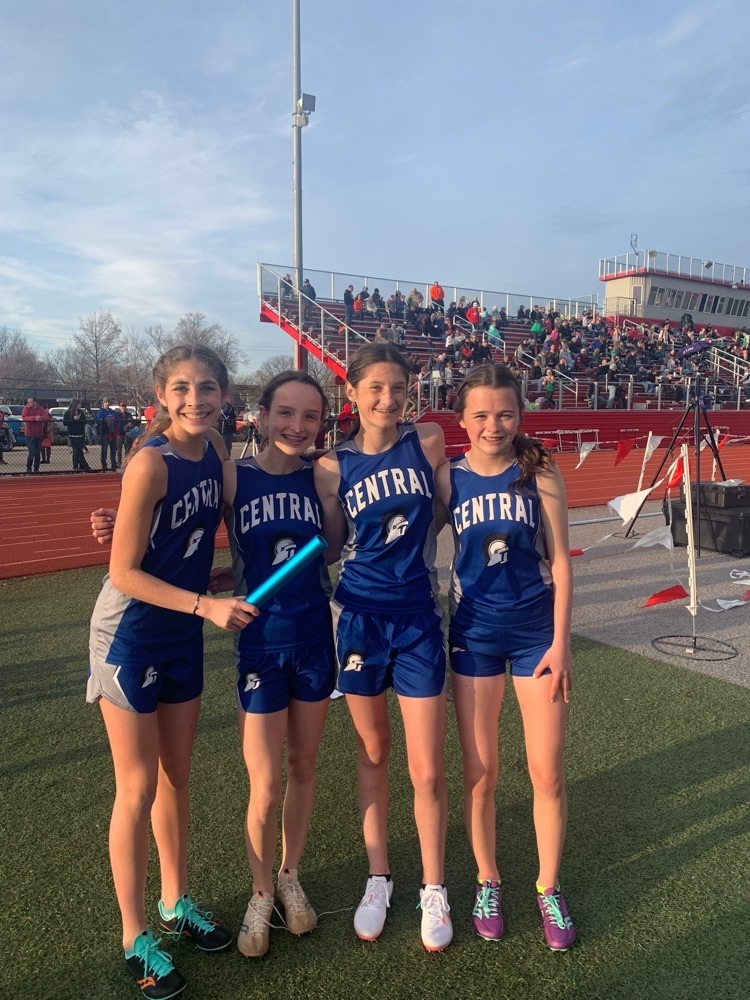 Seventh graders got a work in PE and Science this week! Students studied the effect of exercise on heart rate based on experiments they designed!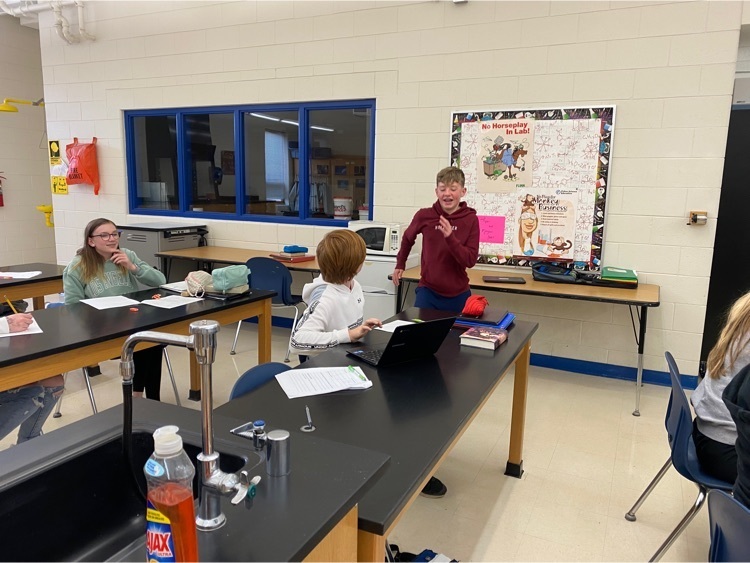 This week, we celebrated our absolutely amazing Assistant Principals for National Assistant Principals Week! We are so lucky to have these two providing support and leadership for our Central students and staff! Thanks for ALL you do, Ms. Johnson and Ms. Martin! 💙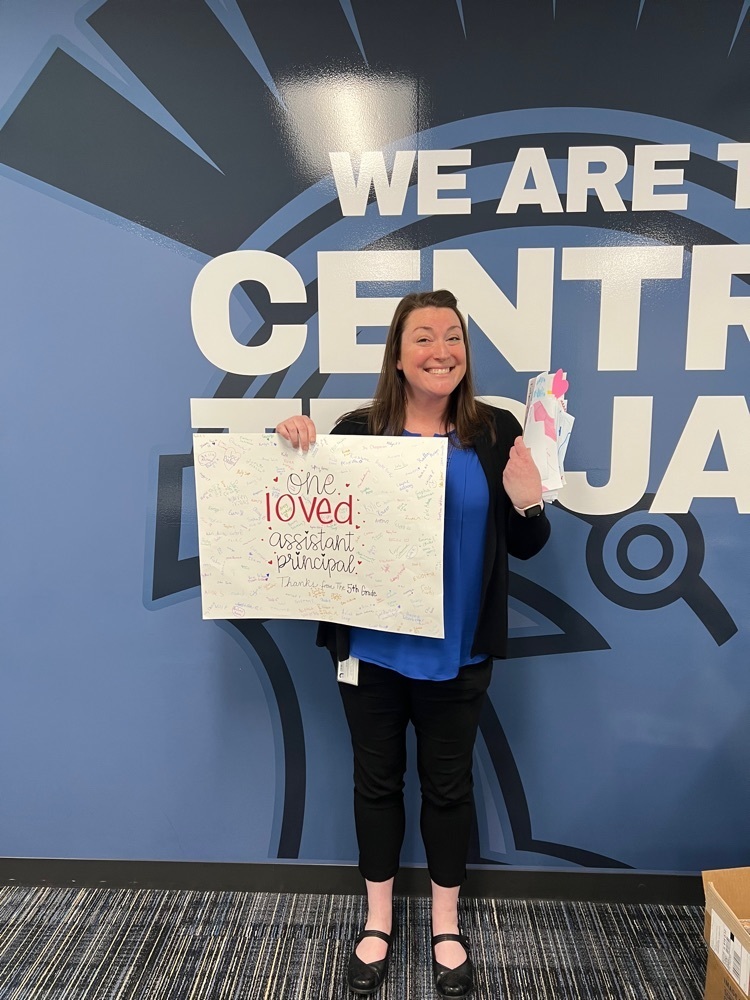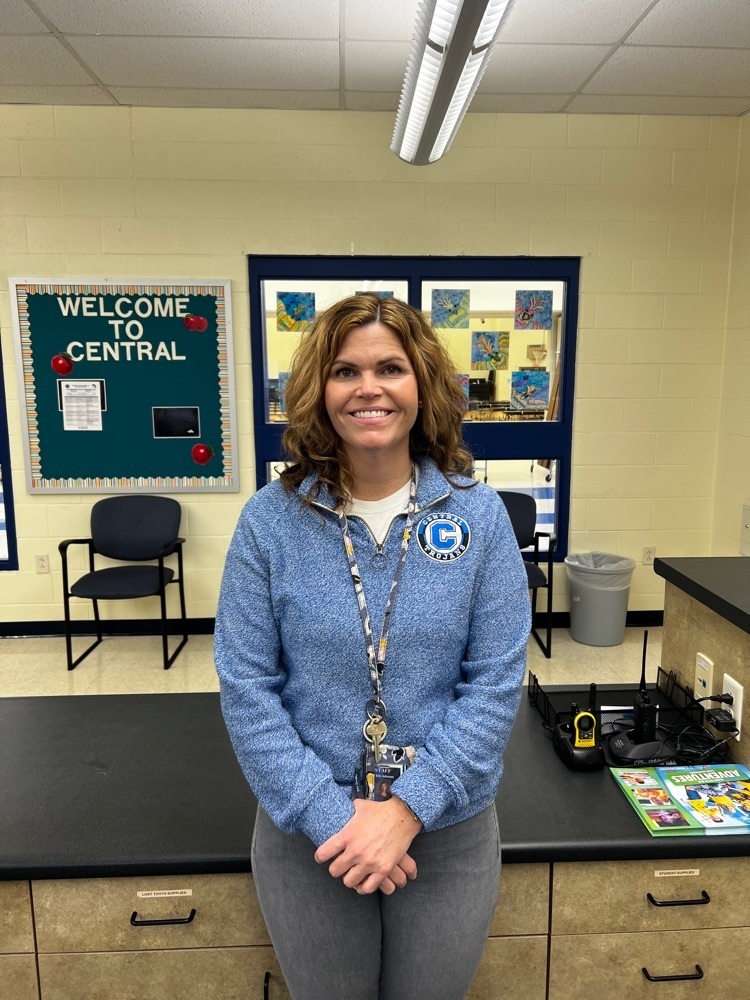 Kindergarten, 1st, and 2nd graders made signs to support our 3rd graders as they complete the IAR test this week. 💙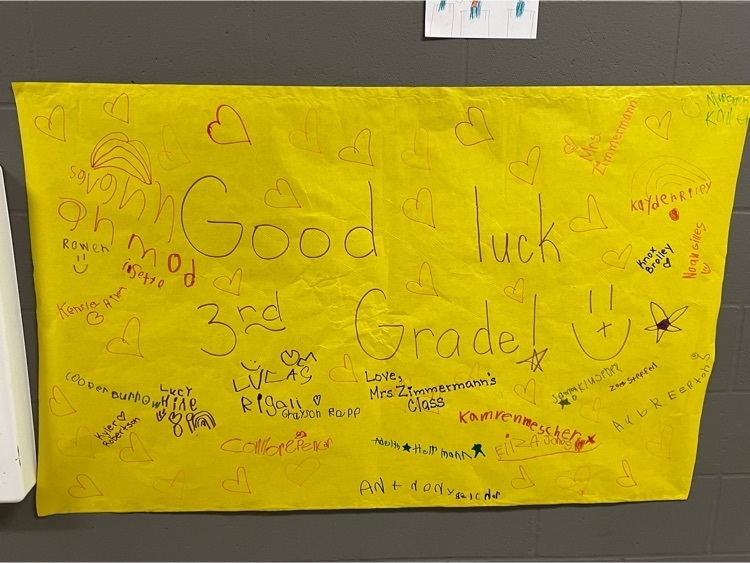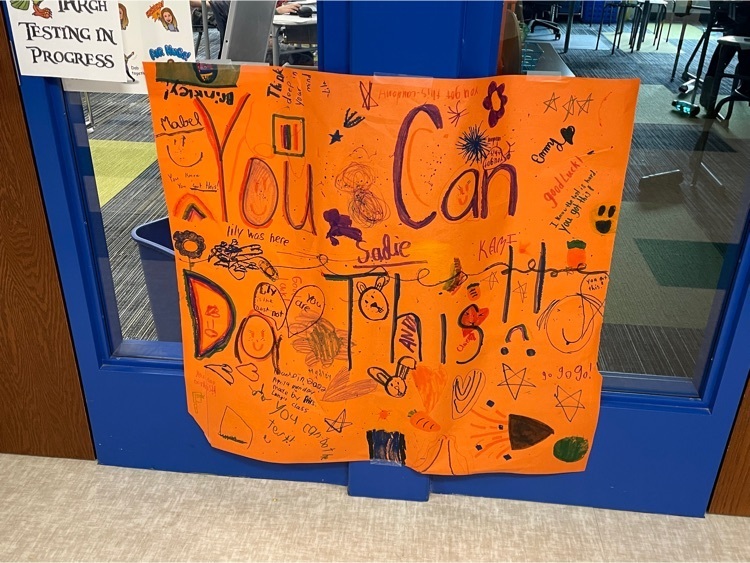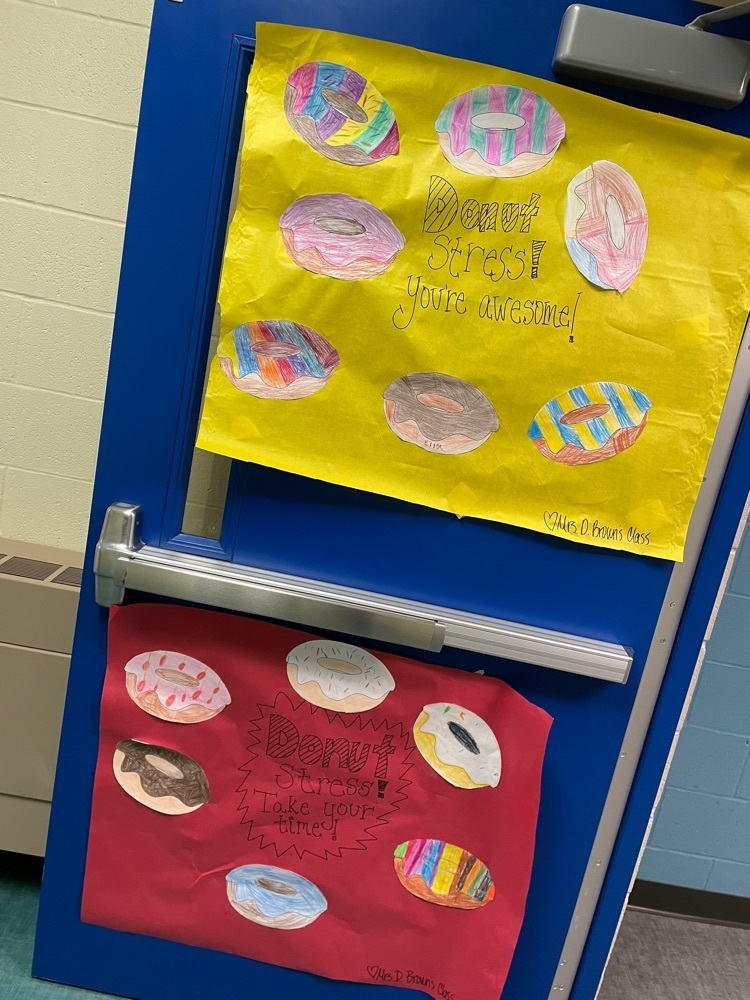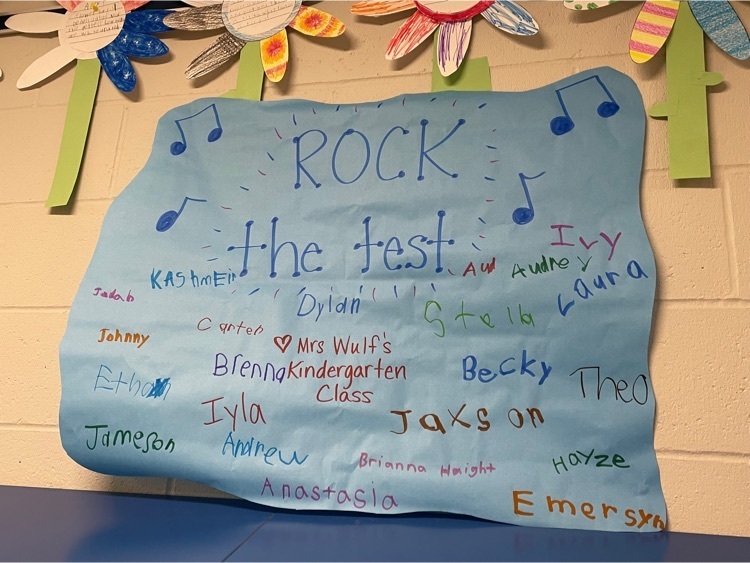 Our CPS Trojan Code focus for the month of March was notice. Each classroom recognized students for showing extraordinary noticing capabilities at our Trojan Code assembly last Friday. 💙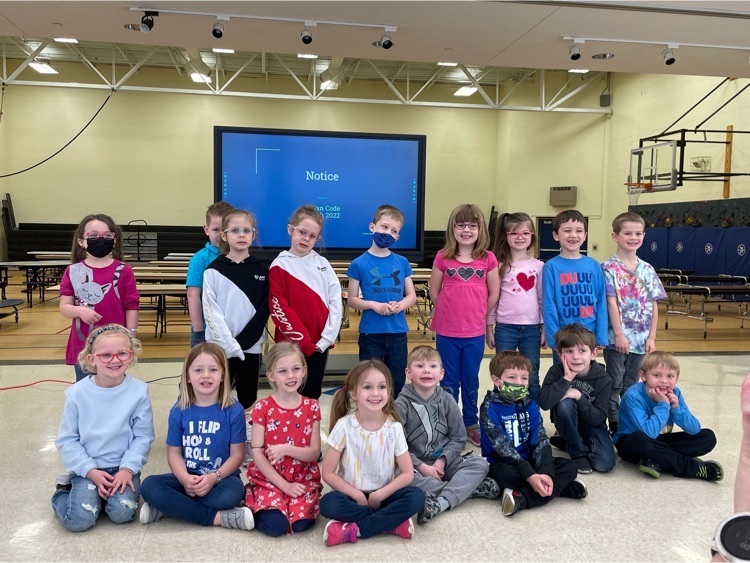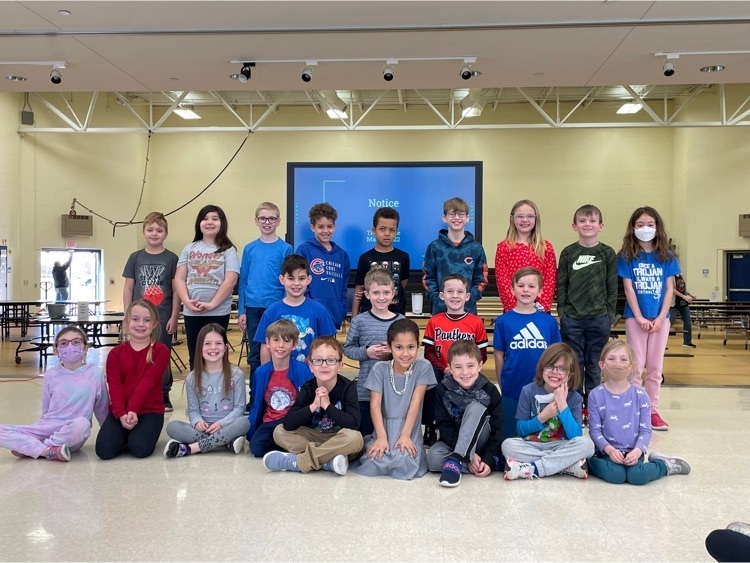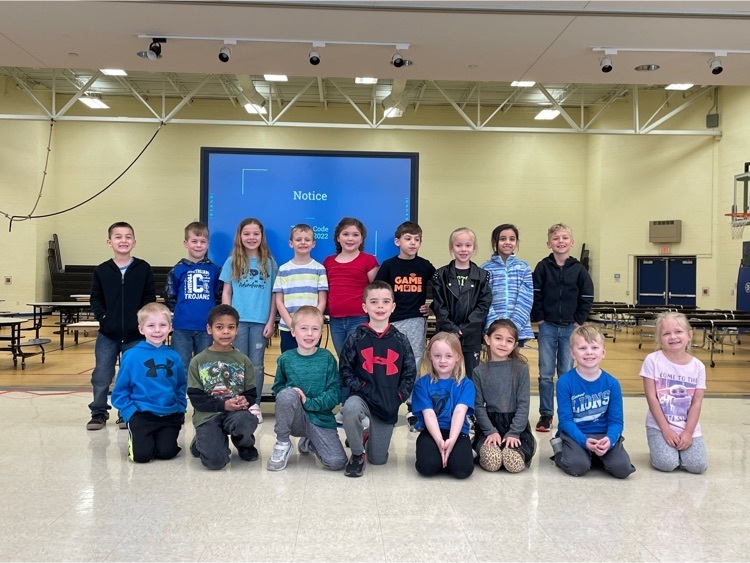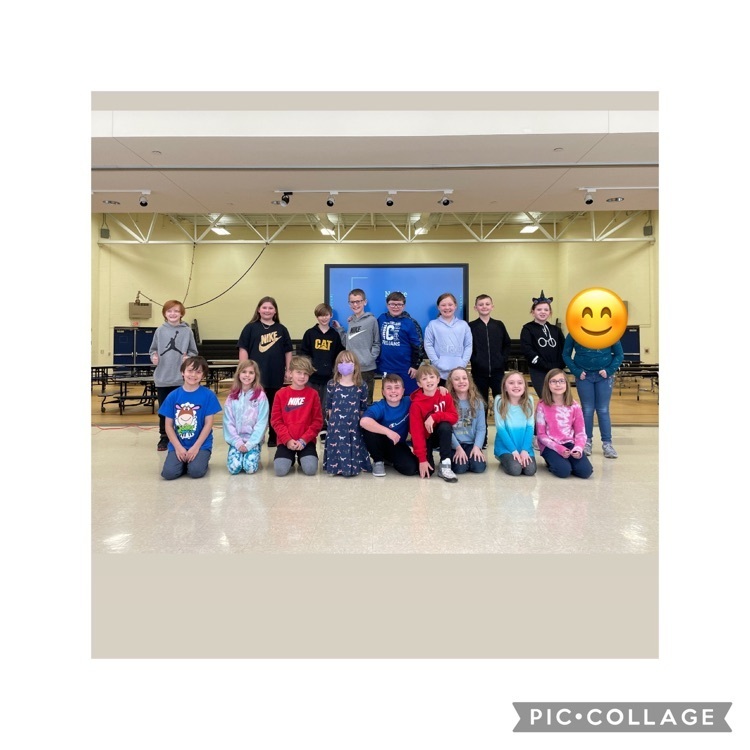 Washington Softball Camp is June 13-16, 2022. Visit the Summer Sports Camps button on our website for more information!
https://www.central51.net/

Graduation details were sent to families today!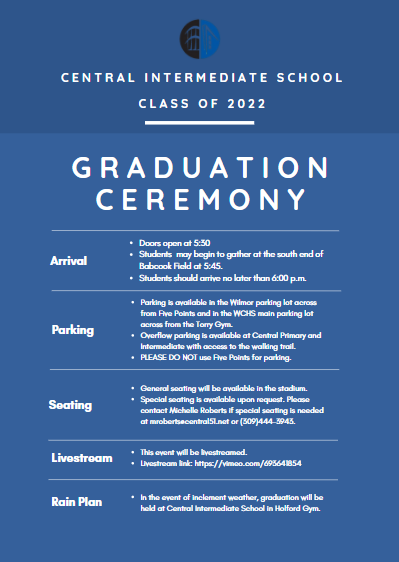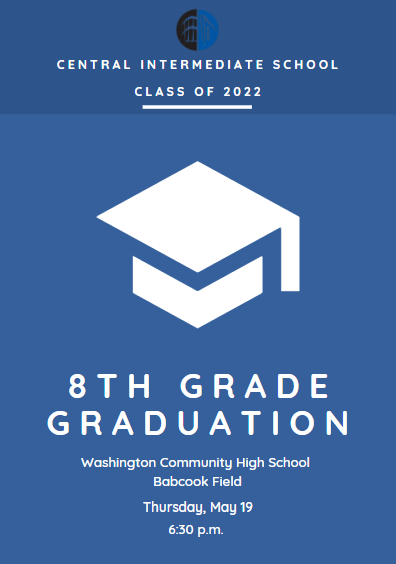 Extra, extra, read all about it! This month's edition of the Central Scoop is available now! Click the following link to read it now!
https://5il.co/17wz9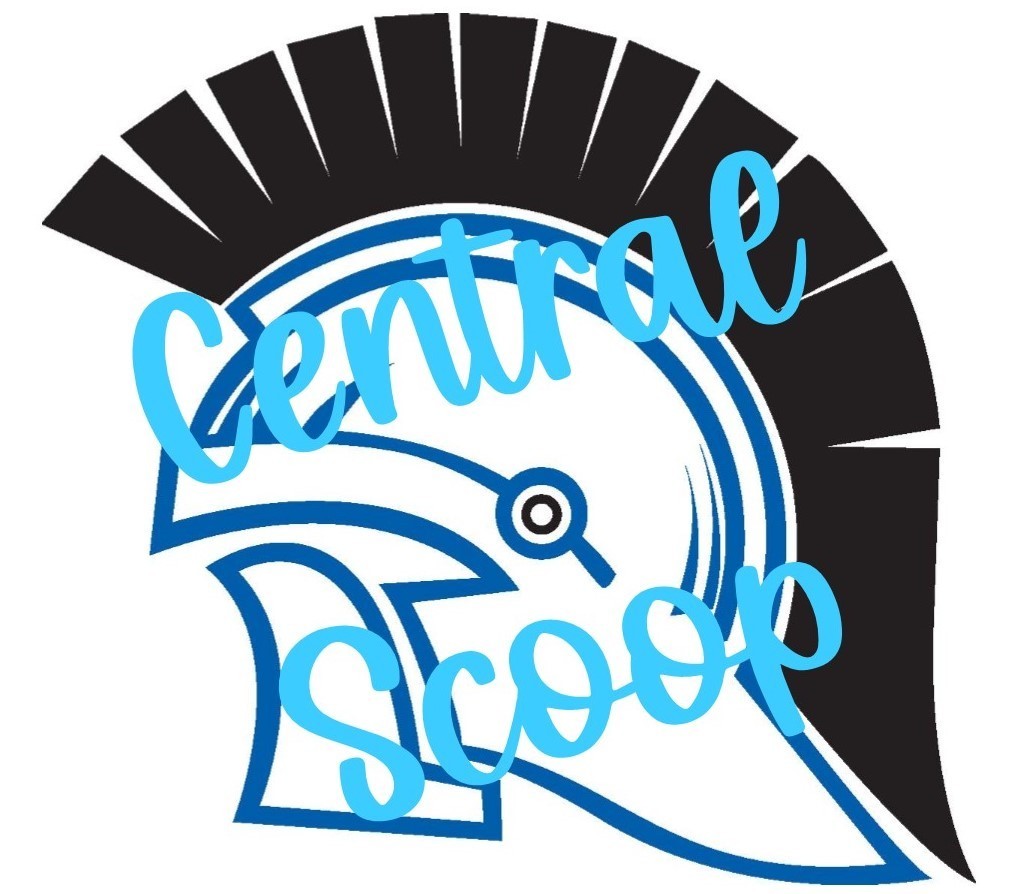 During February and March, Knit for a Cause collaborated with Mrs. Kinder to make a knitting-theme pottery project called a yarn bowl. These bowls are great for knitters as your small ball of yarn goes inside the bowl. Then the working tail goes out through the decorative swirl. As knitters continue to knit from their yarn, the ball spins inside the yarn bowl; thus preventing it from rolling all over the house! What a fun way to bring pottery and Mrs. Kinder's expertise into Knit for a Cause! Beautiful work girls!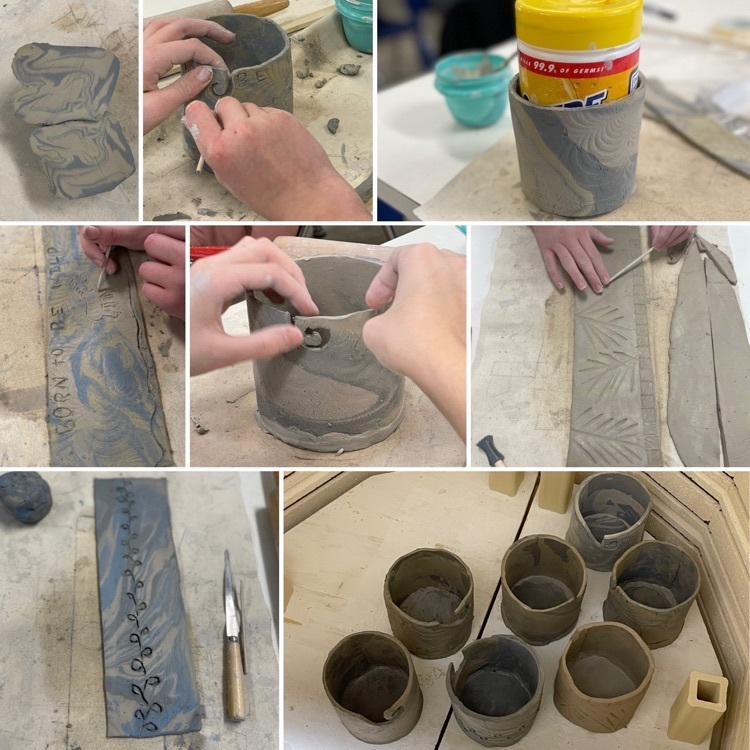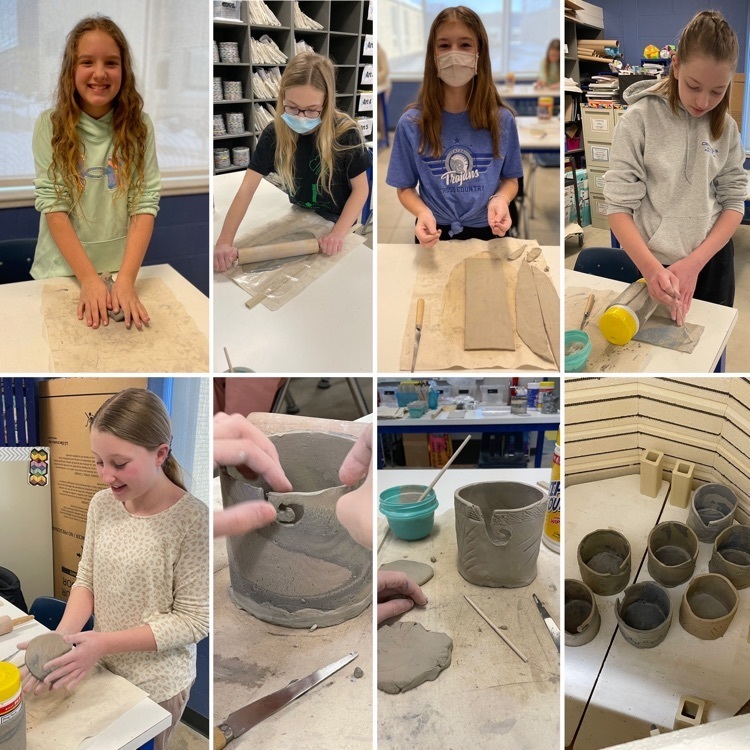 The CIS Library Olympics ran from Februray 4 through March 15! In that time, CIS students read 255, 296 pages! The gold medal grade for the Library Olympics was 5th, and the gold medal class was Mrs. A. Uftring's 5th grade class with 25,076 pages read! Miss Karpowicz's class was close behind with 25, 040! Congratulations, readers, and thank you Mrs. Heffta for organizing this fun reading incentive!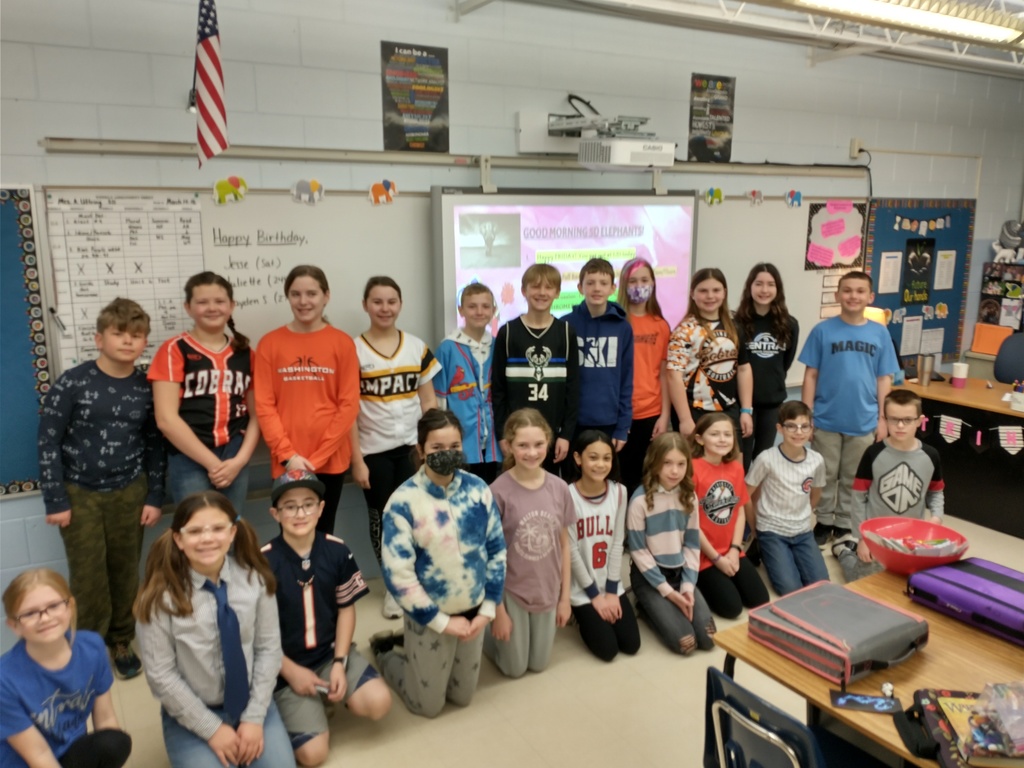 Congratulations Cruise (5th place) and Sean (3rd place) on your IESA Wrestling State achievements! We are proud of you!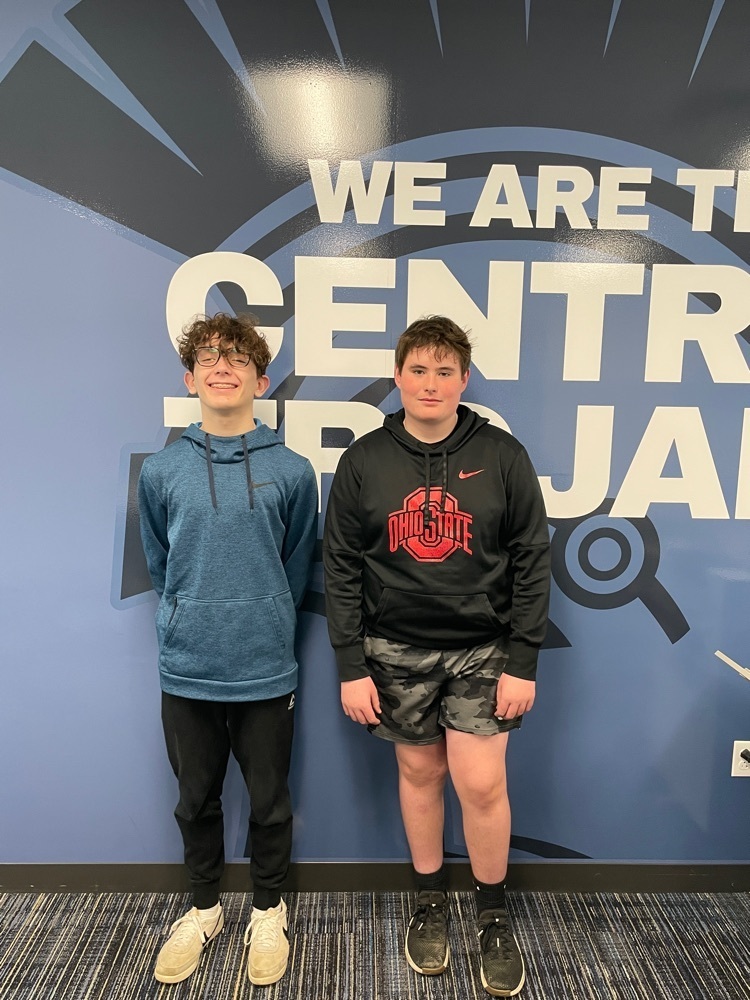 Are you concerned that your child may have developmental delays? Call Lisa at 309-444-3580, option 0, to schedule a free Early Childhood Screening.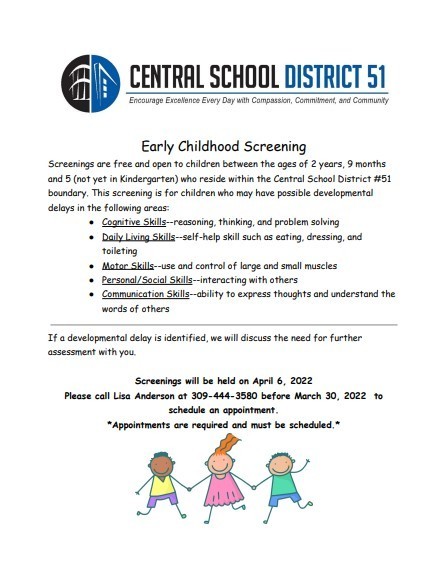 Congratulations to the cast and crew of The Enchanted Bookshop on an incredible show!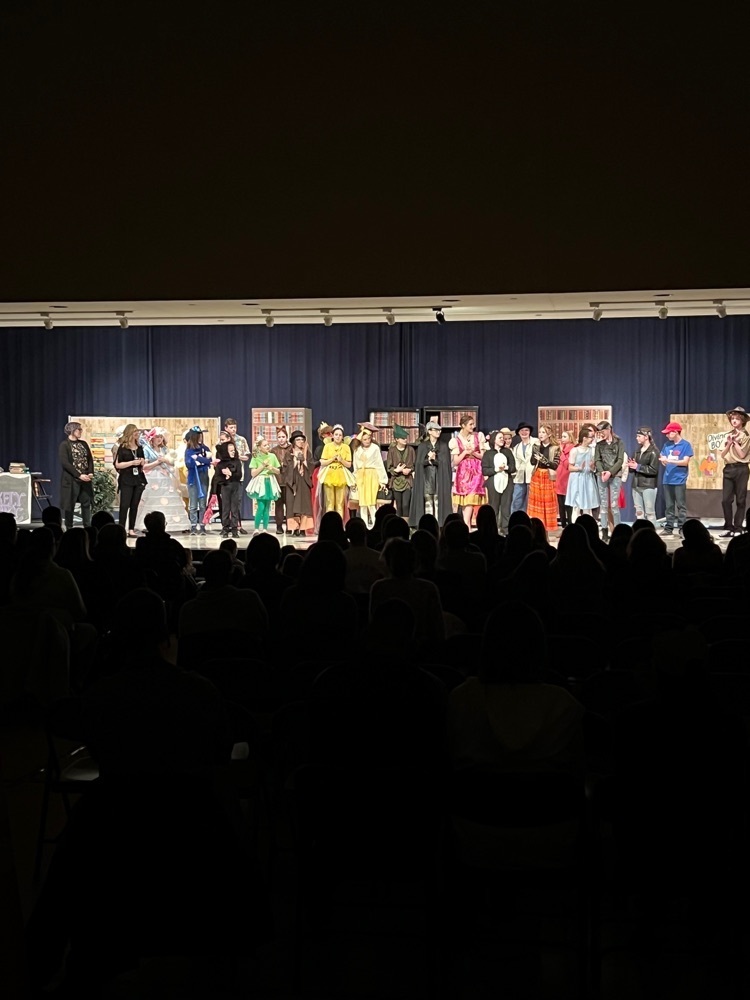 Tonight is the night! 🎭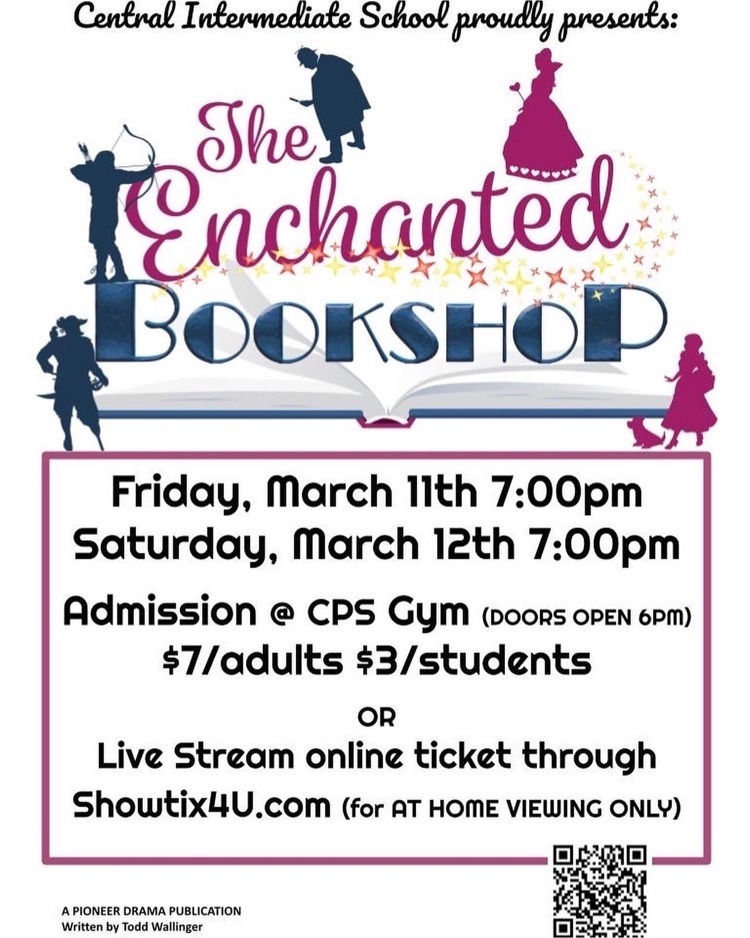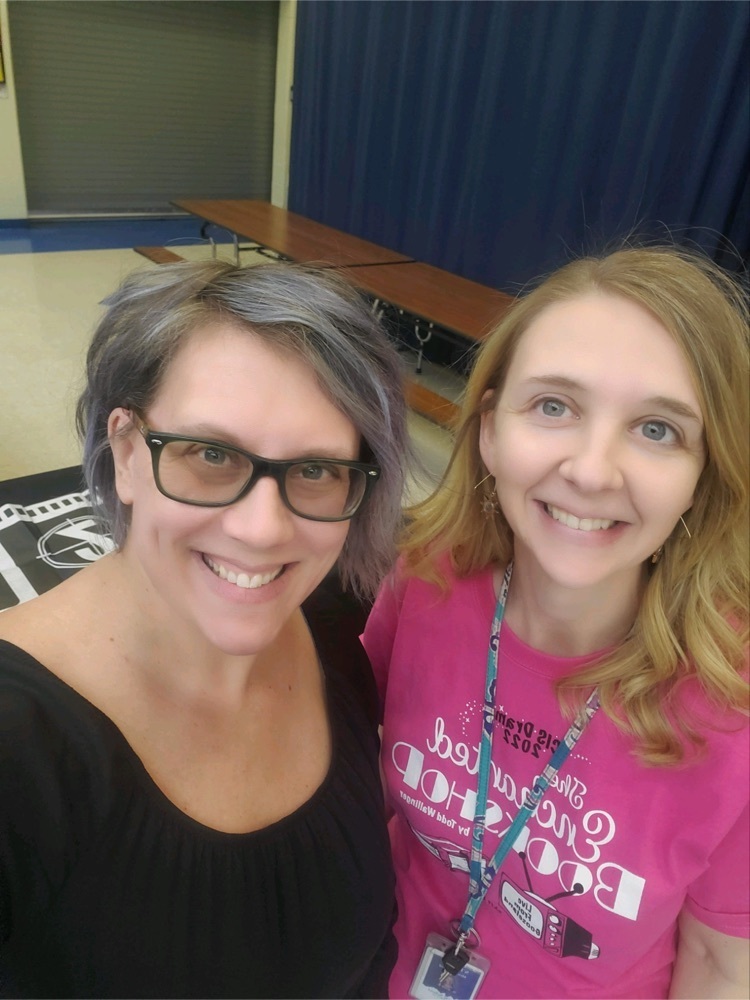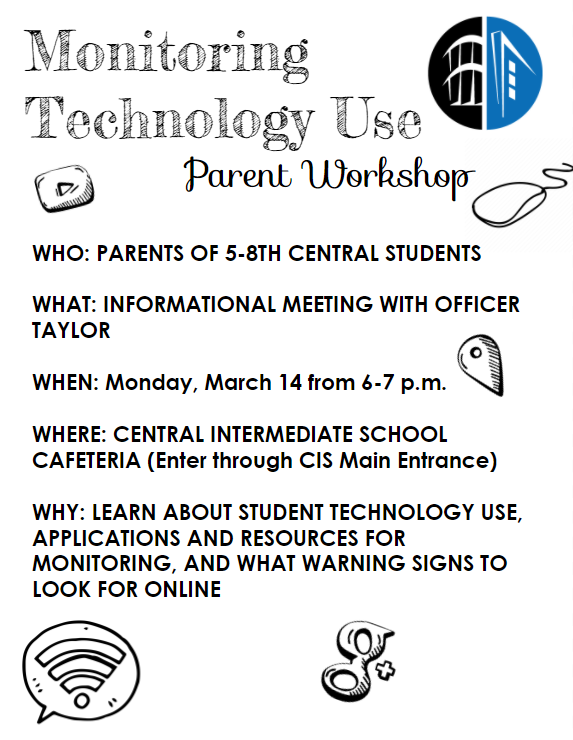 Our CPS Trojan Code focus for the month of February was attitude. Each classroom recognized students for showing extraordinary positive attitude at our Trojan Code assembly last Friday. 💙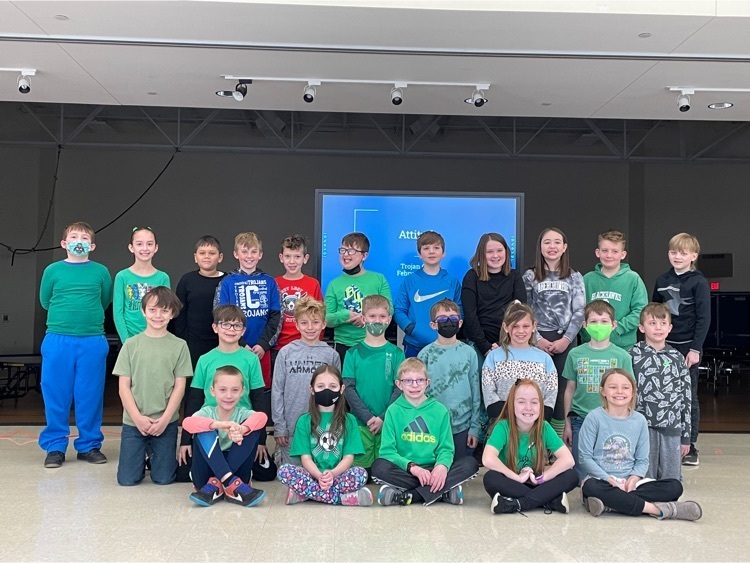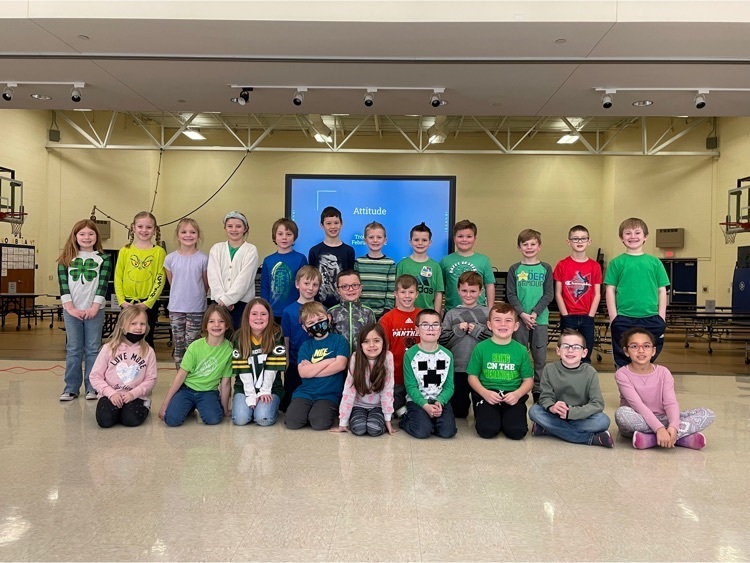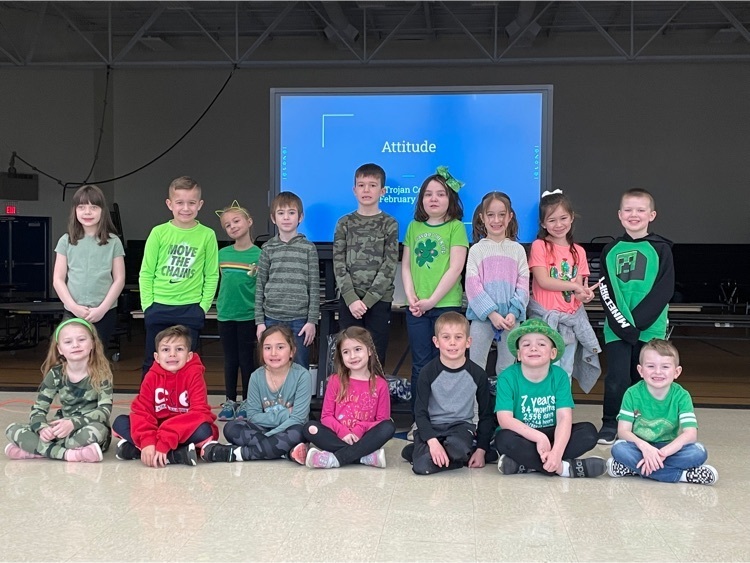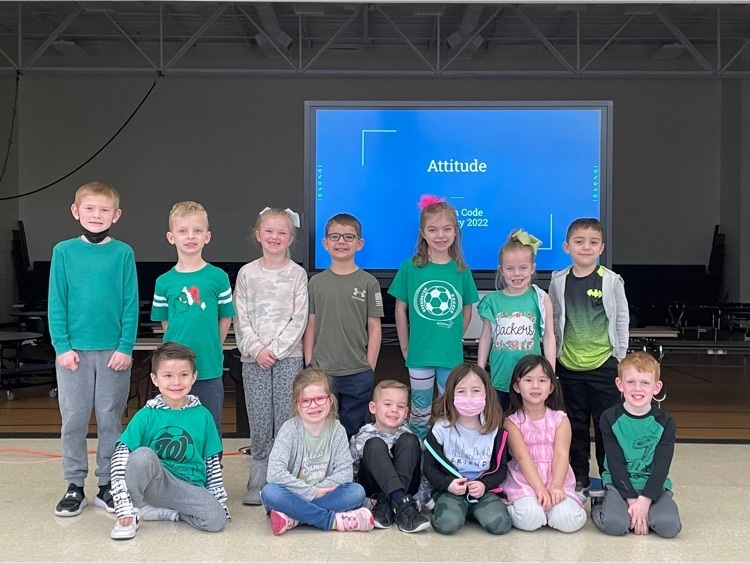 Mrs. Cox, Mrs. Brown, and their students presented at tonight's Board of Education Spotlight on Central Perk, CIS's first ever coffee cart! The students started by preparing coffee for our board members and shared their favorite things about Central Perk! Mrs. Cox shared how her idea for Central Perk became a reality, and Mrs. Brown shared how much the students' confidence has grown since they started. Thank you, Team Central Perk!☕️