To celebrate spring and Mother's Day, the Central knitters knitted flowers (including the stems) and painted cardboard vases. The pictured flowers were gifted/donated to Supportive Living Washington for their residents to enjoy, and they were beyond thrilled to receive these from Central. Students also knitted an additional flower for their mom for Mother's Day! Way to continue to spread joy through the art of knitting!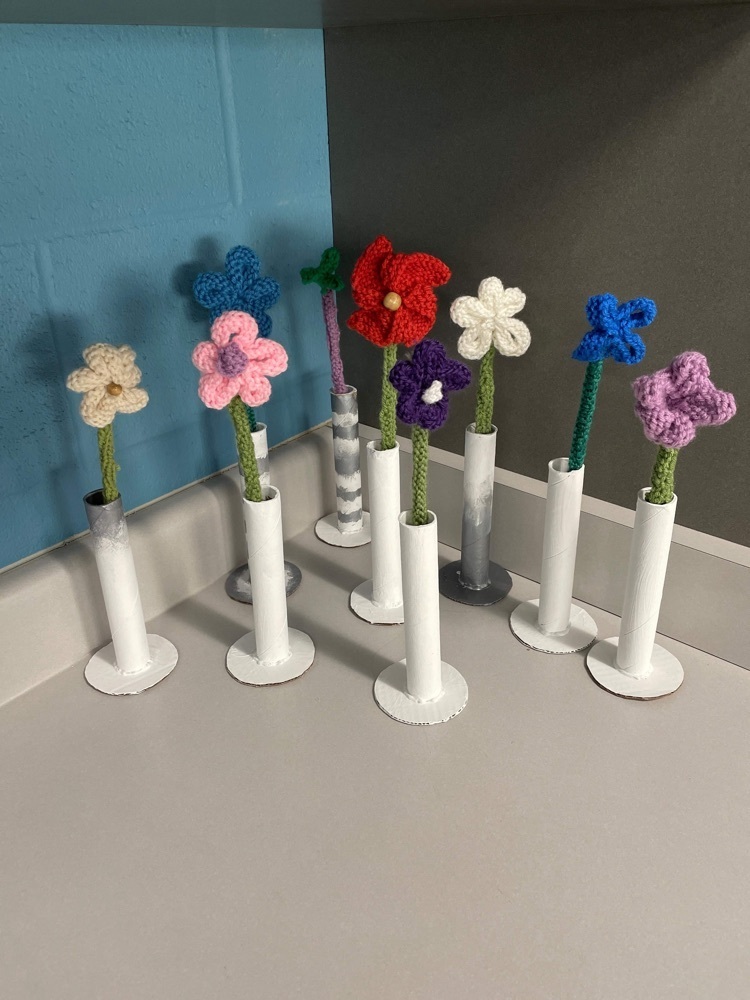 Our second and third grade music and art program was a huge success. Thank you to our amazing students and families, as well as Mrs. Cunningham and Ms. Gleason. What a wonderful evening. 🎶🖼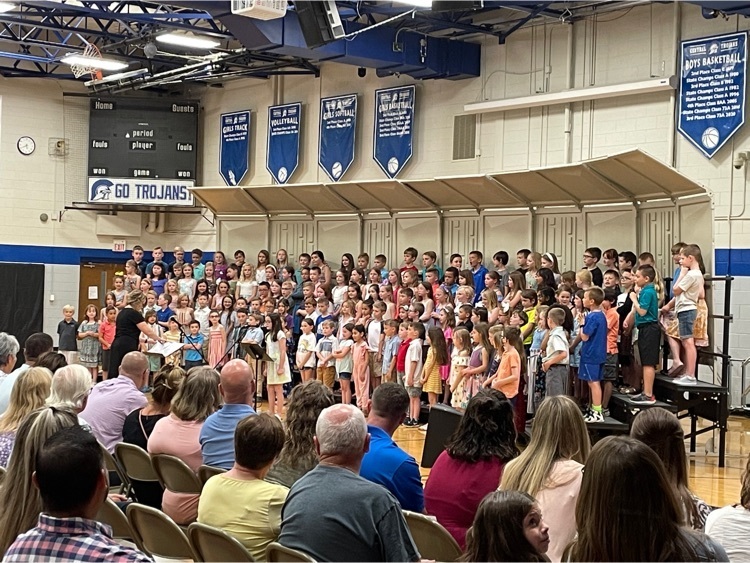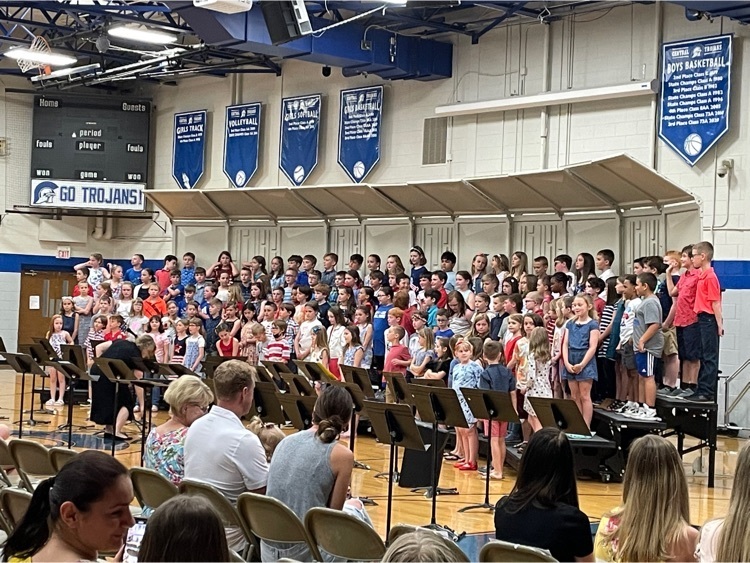 Our Kindergarten and first grade music and art program was a huge success. Thank you to our amazing students and families, as well as Mrs. Cunningham and Ms. Gleason. What an amazing evening. 🎶 🖼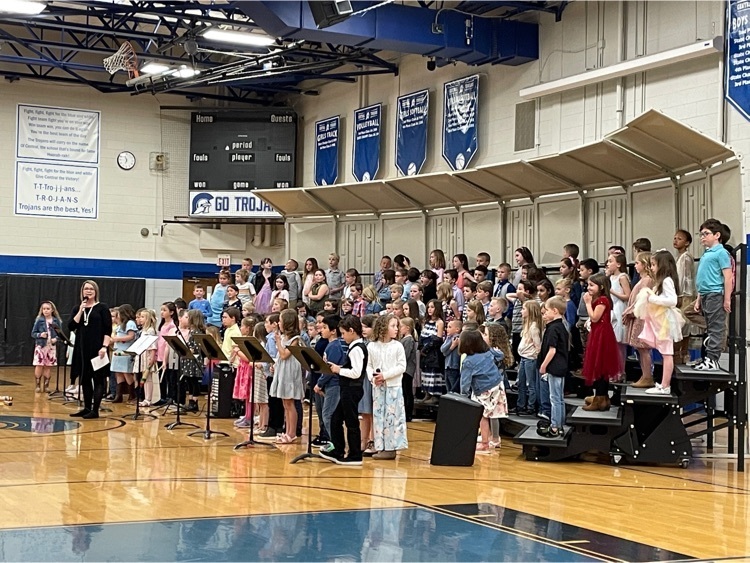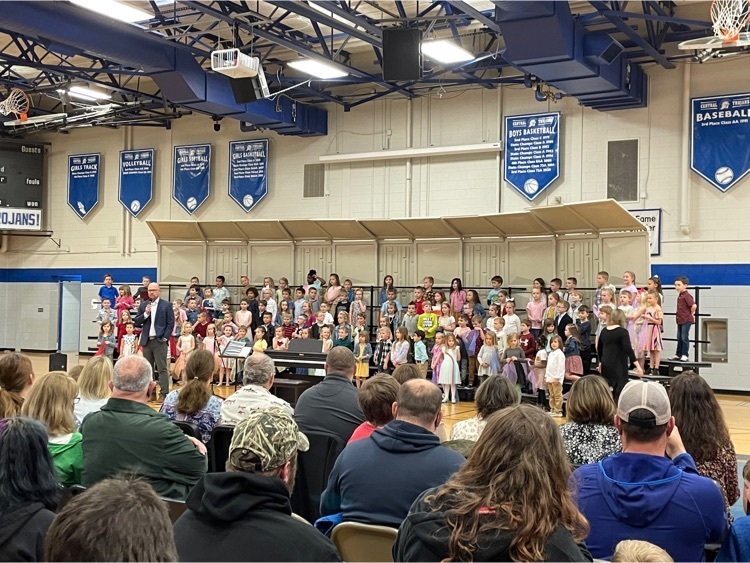 Our CPS Trojan Code focus for the month of April was safety. Each classroom recognized students for showing amazing safety characteristics. 💙 We look forward to our Trojan Code celebration on Friday!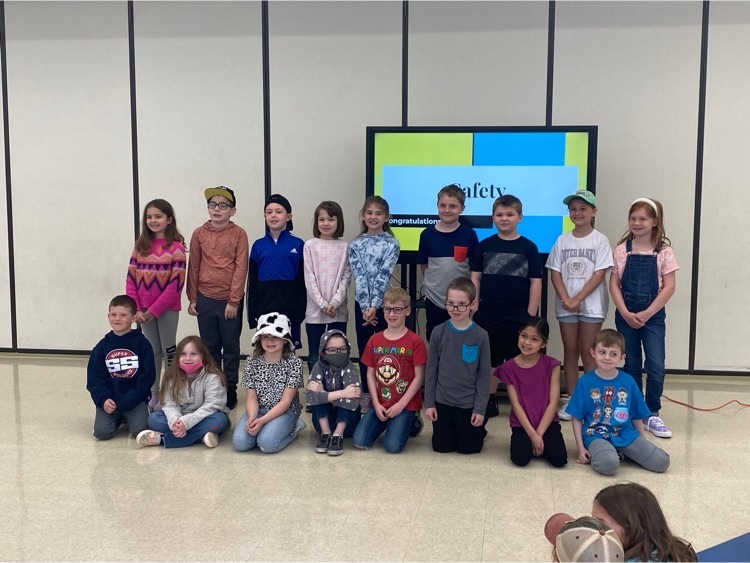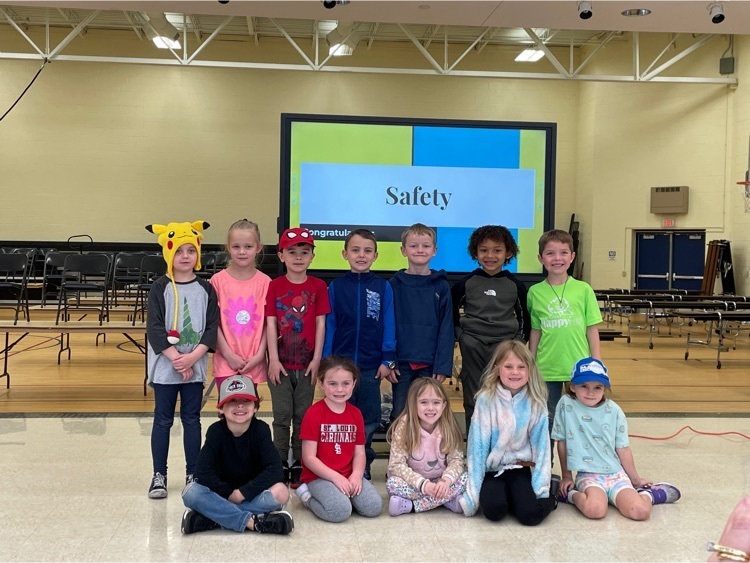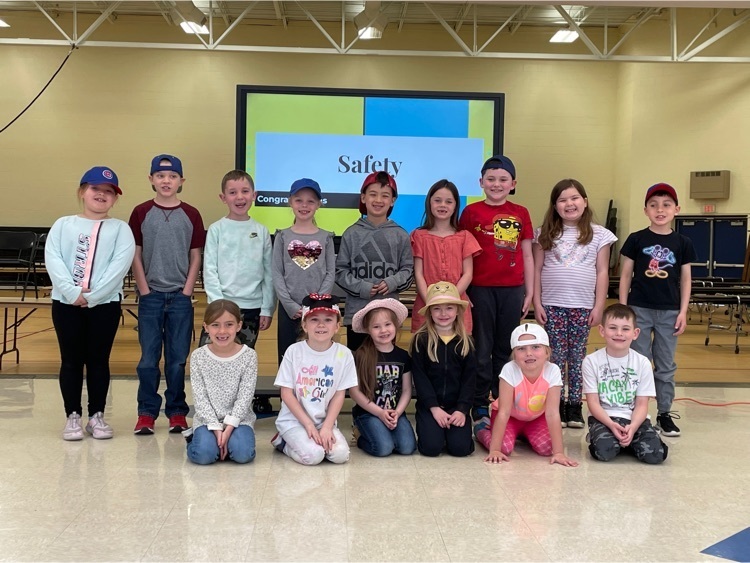 After a challenging long division unit and successful test, Mrs. Ekena's class finally answered the age old math question, Does McDonald's Serve CheeseBurgers? (Divide, Multiply, Subtract, Compare, Bring down) The answer is YES!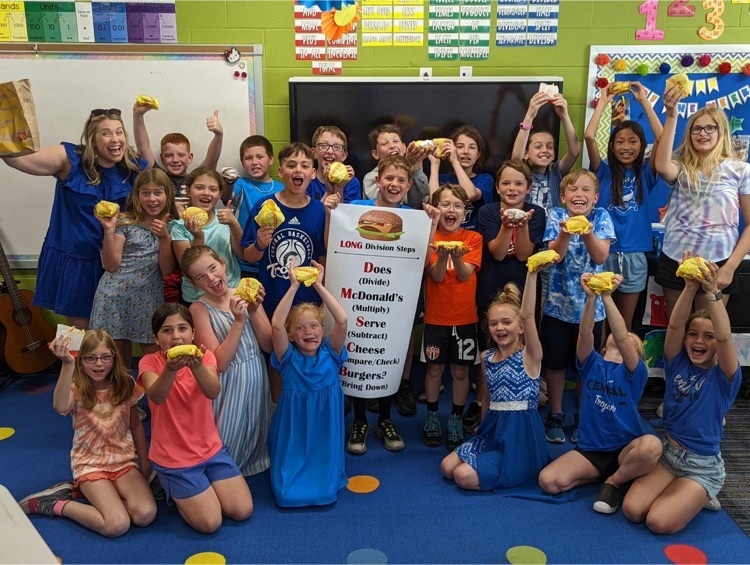 Our XC state champs took a field trip to their sign!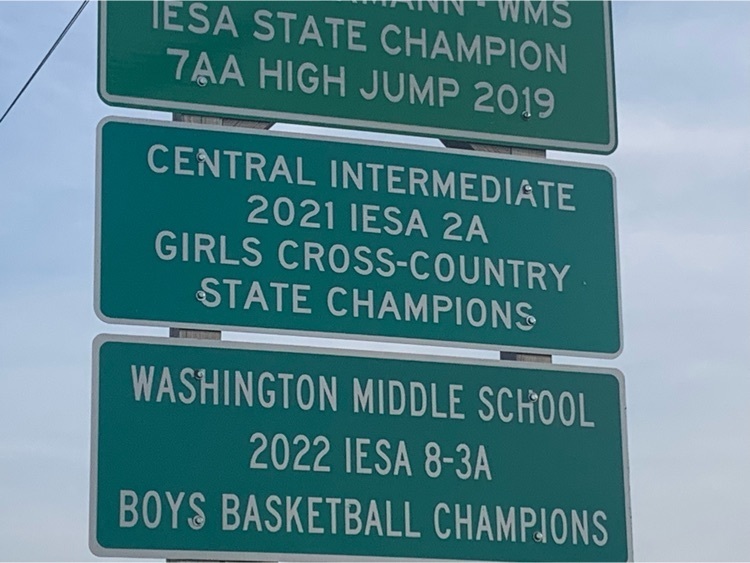 8th Grade Track dropping off their trophies/plaques in the office has been a regular occurrence lately, and we love it! Keep up the great work athletes and coaches! 🏆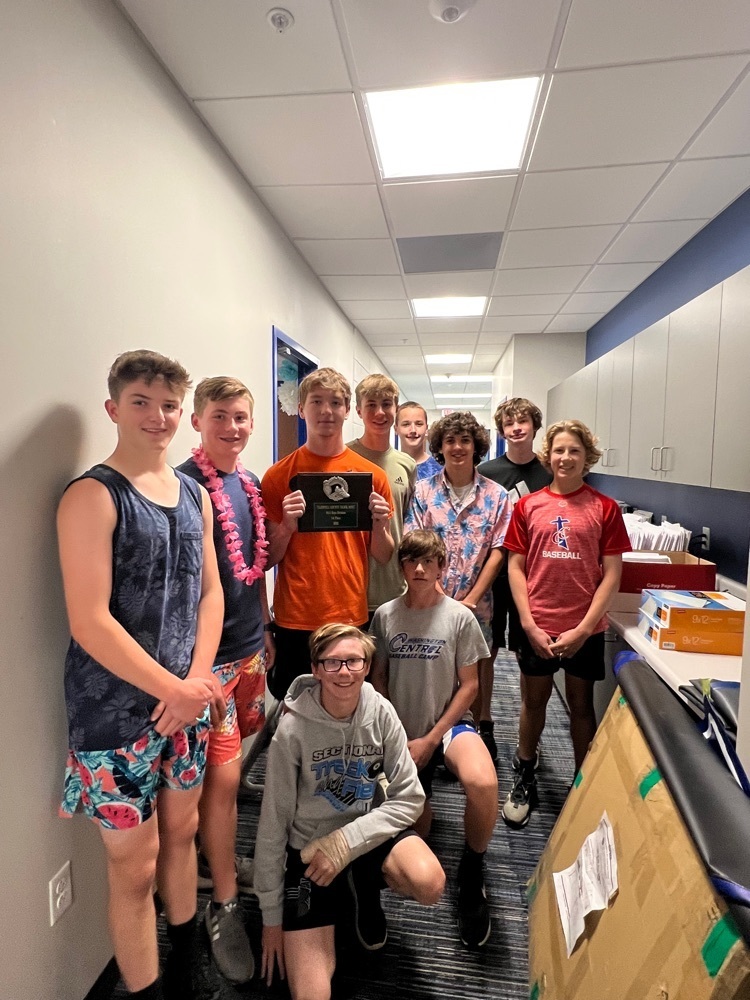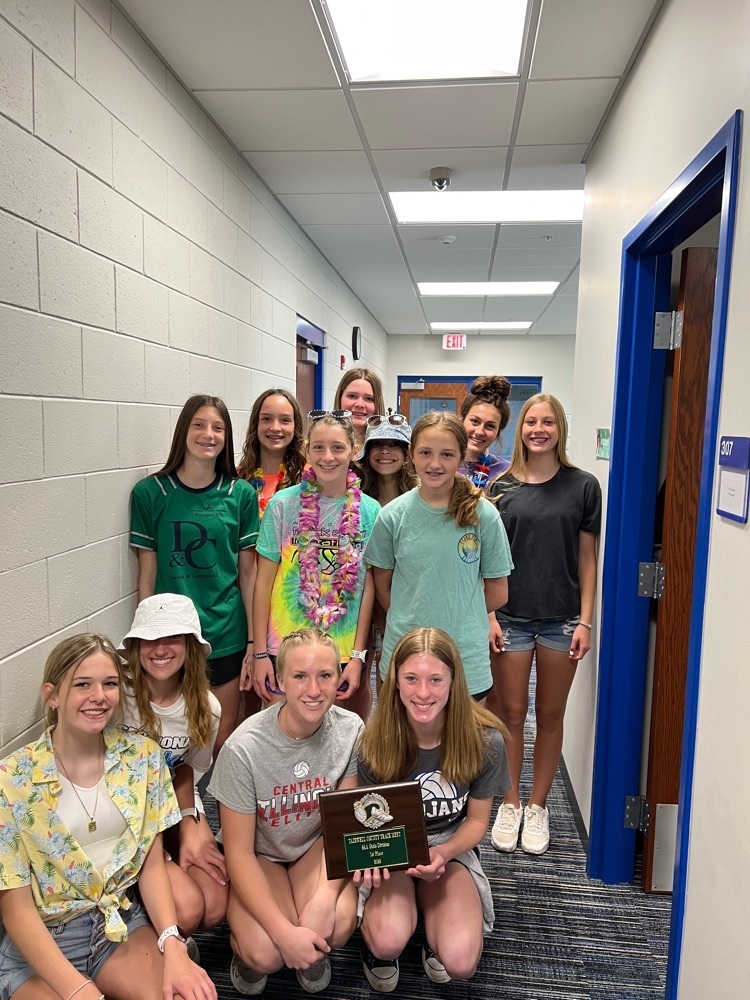 6th graders in their Hawaiian gear! 🌺

The boys and girls track and field teams celebrated their 8th graders last night. Also recognized were the 15 records that were broken so far this year. Let's see how many more will be broken! Way to go!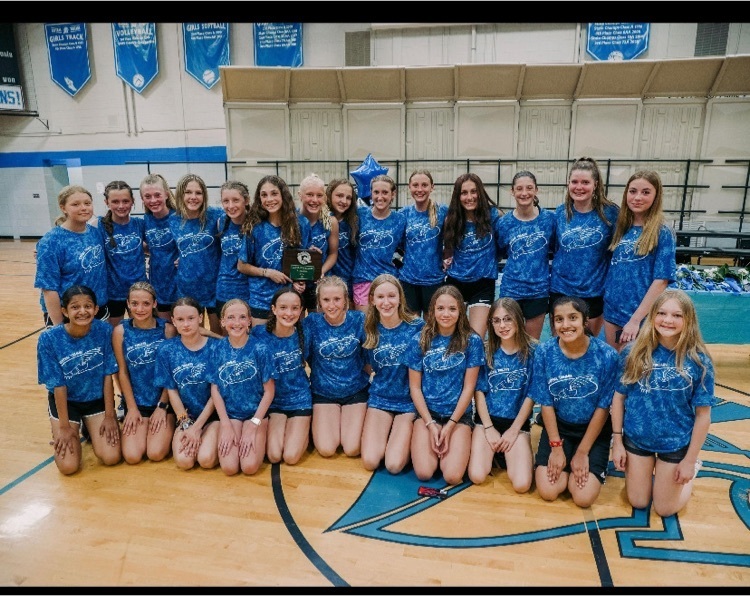 7th Grade Science dissected cow eyes!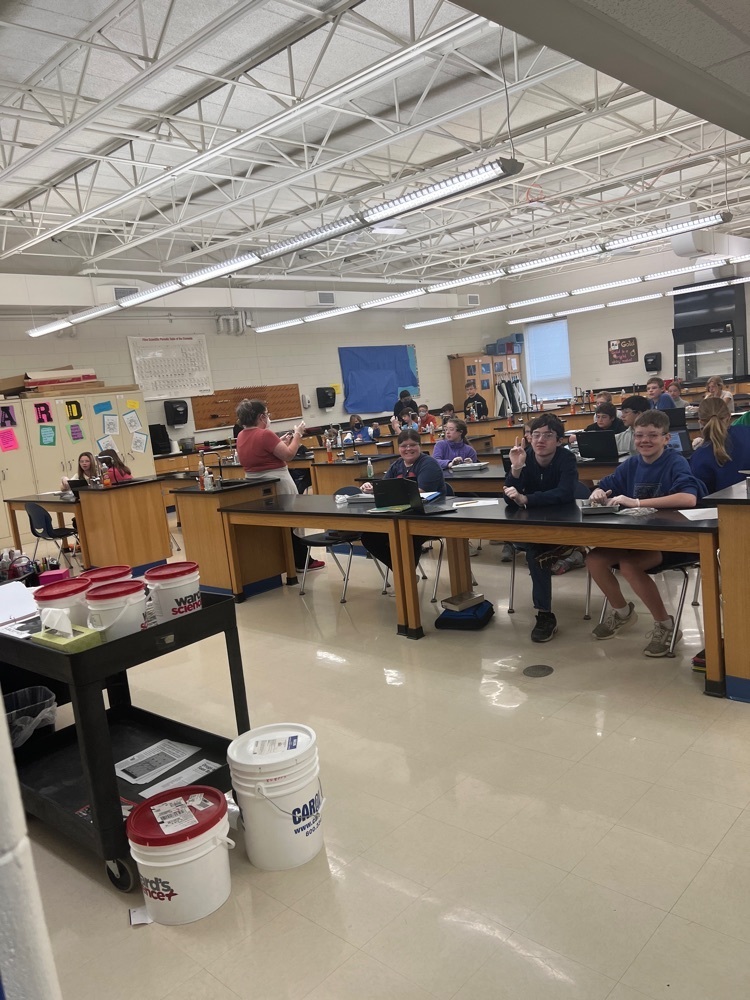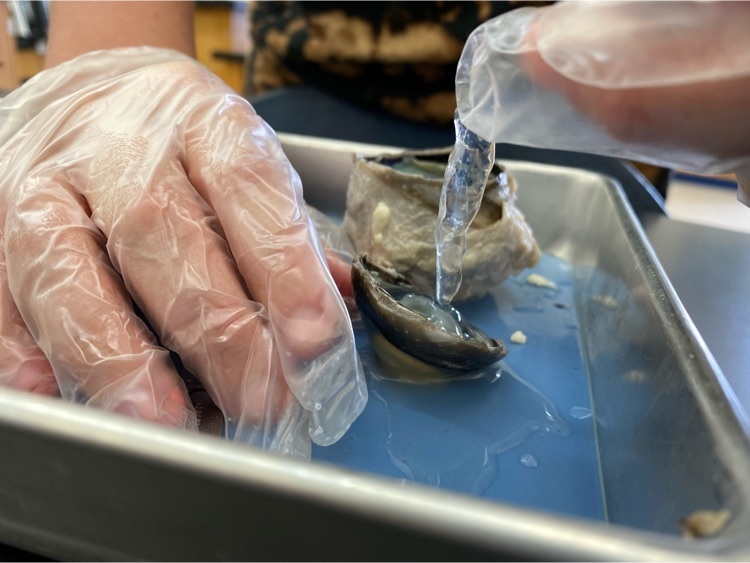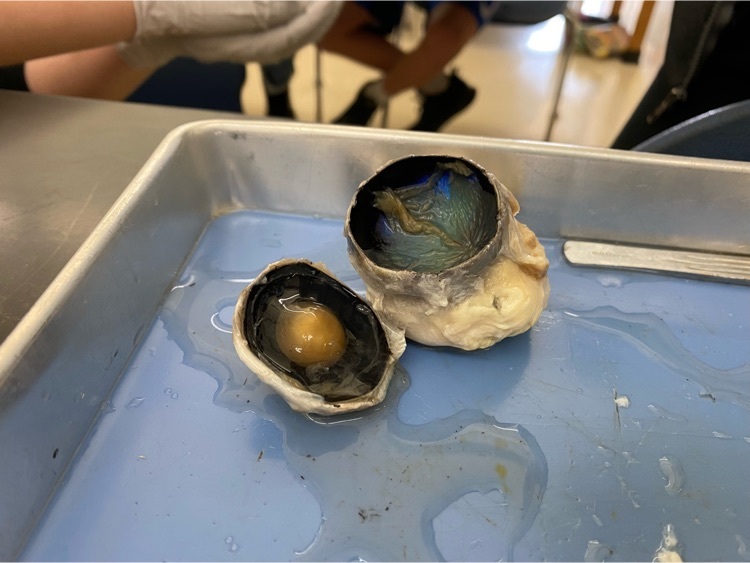 We are excited to kick off Teacher Appreciation Week! Thank you, teachers and staff, for all you do for students!

8th grade practicing their skills with Bunsen burners, recording quantitative data, and graphing! 🧪

7th grade girls 4x100 also broke the school record with a time of 54.6!

Game day in Ms. Evans' Kindergarten class! Learning to be good sports whether it's a win or a loss.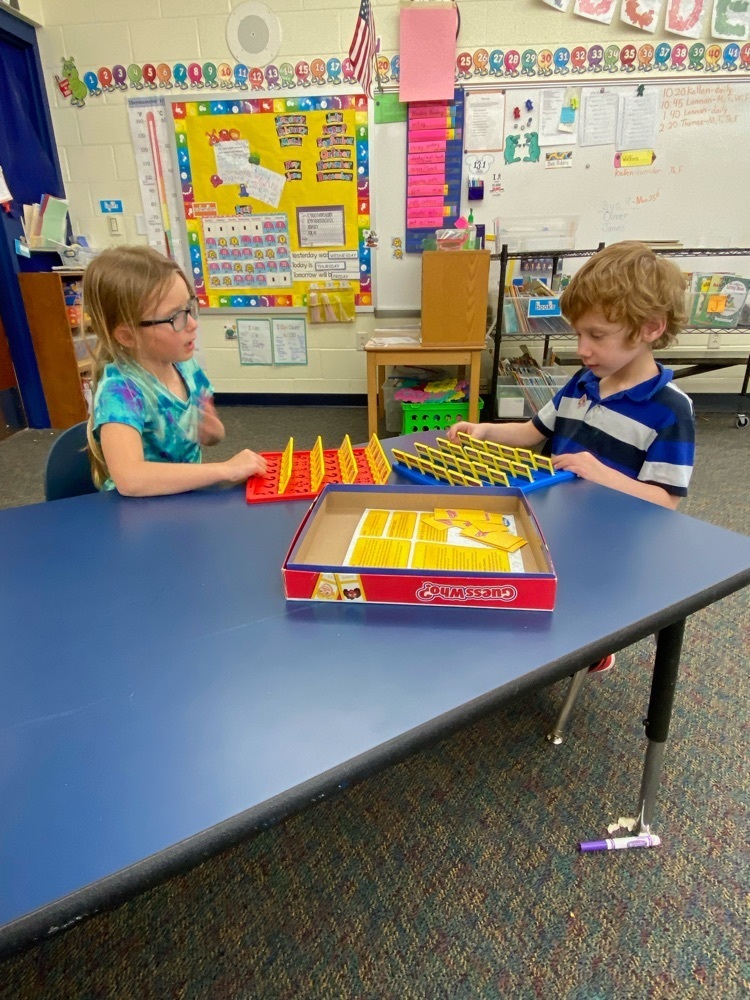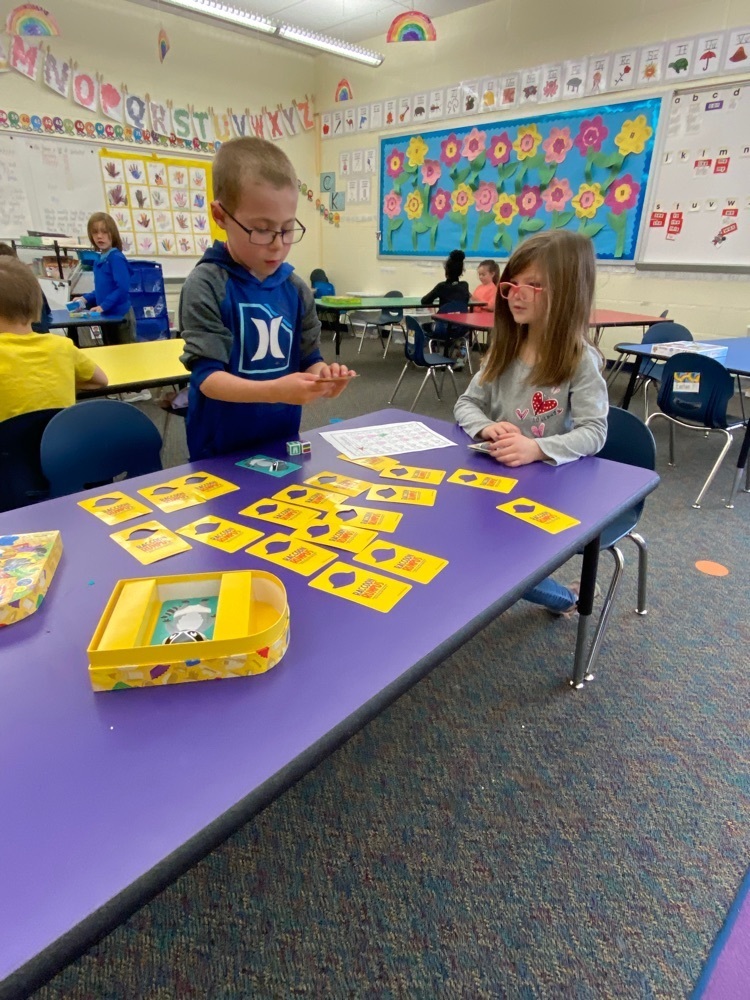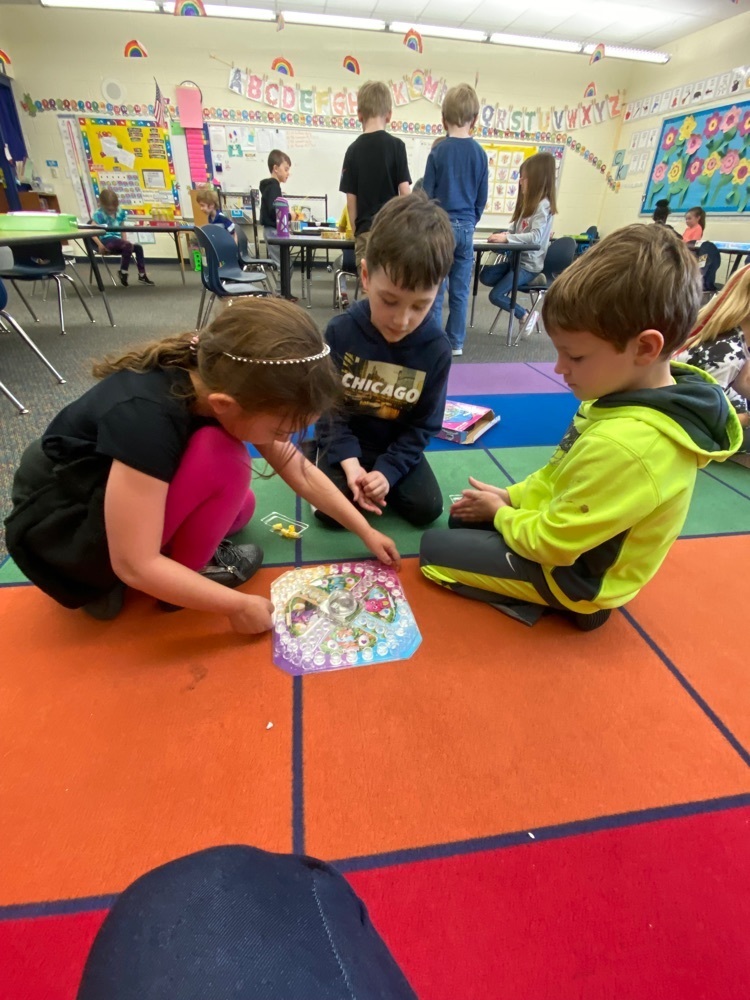 8th grade track athletes assembled first thing this morning to drop off the team's Champion Trophies from last night's meet! 🏆 🏆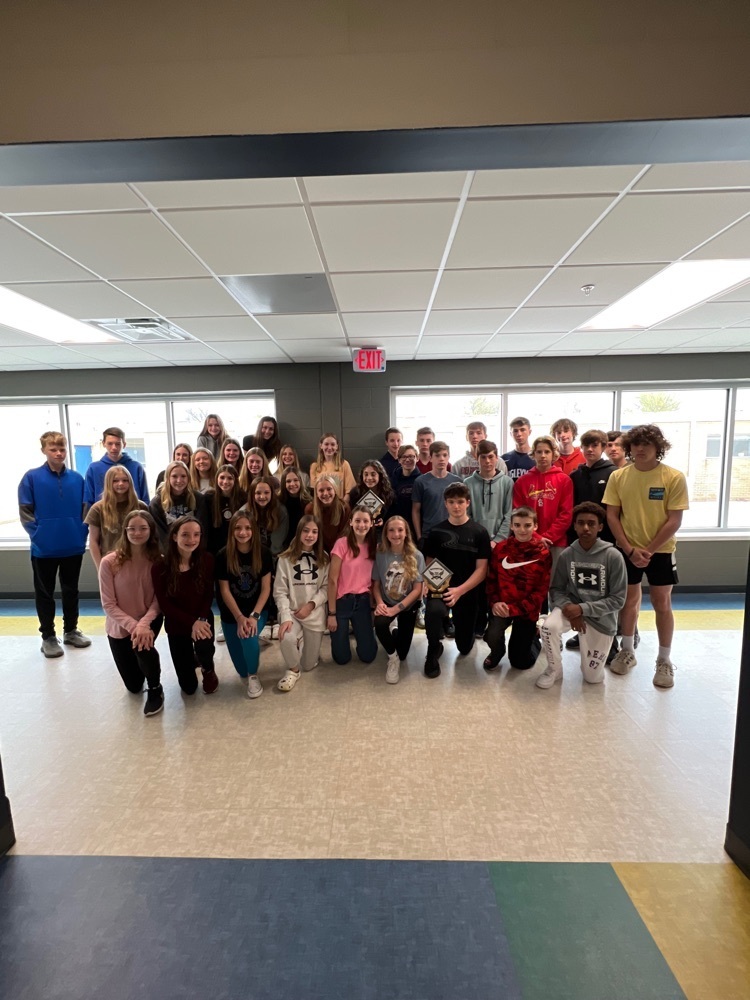 8th grade boys 4x100 broke the school record with 48.87! Way to go Evan, Jack, Braxton, and Isaac!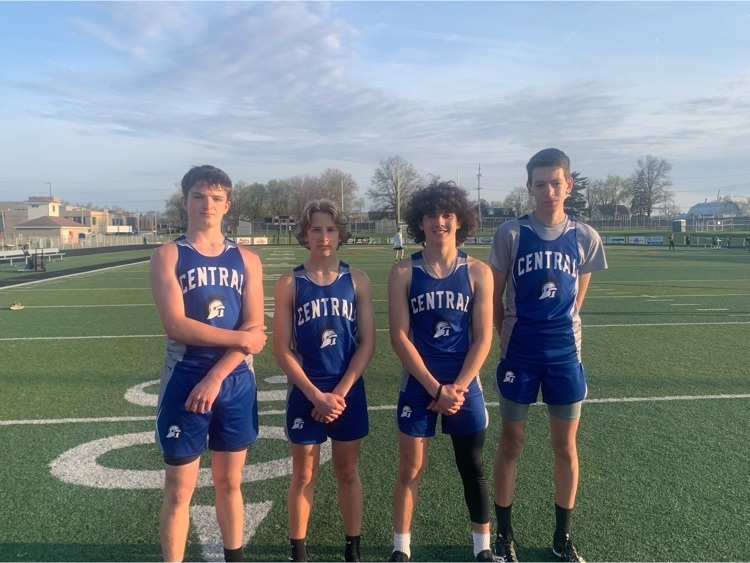 The CIS and CPS Book Fairs are still going on! Both schools have our featured author books. Come by and take a look!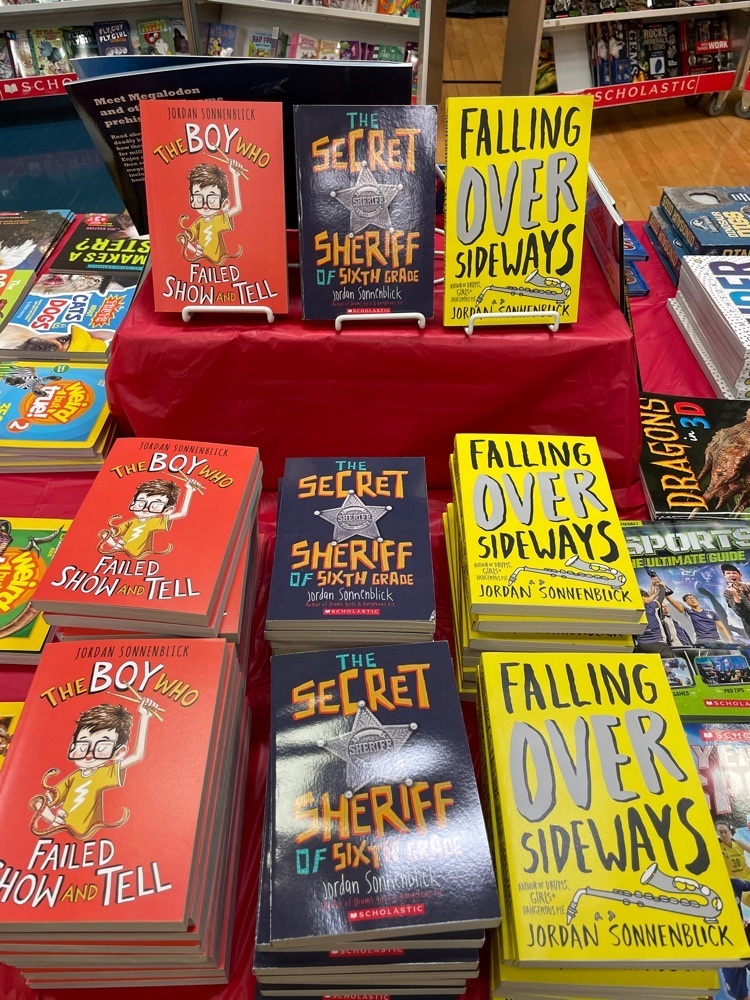 Incoming Athletes and Parent Meeting NEW Date - April 28th, 2022 6:30 pm Torry Gym Football players mtg - 5:00 pm in the MPR Washington Community High School Athletic Department is conducting an informational night for all students interested in athletics. Coaches from every sport will be in attendance for sign-ups and summer contact/workout information. Mr. Knoblauch - WCHS Athletic Director - will speak from 6:30 pm to 6:45 pm about athletics and online athletic registration. Parents and incoming freshmen will then be able to speak with the freshman/varsity coaches starting at 6:45 pm.

Sean and Cruise were recognized at Thursday evening's Board of Education Spotlight for winning 3rd and 5th place at the IESA State Wrestling Tournament in March. Congratulations, boys!

Mrs. Youngman's class worked on an important skill on Wednesday…counting back change! 💵