Busing Information
Cody Young, Transportation Director
cyoung@central51.net
Bus Request Link Click link to request or change bus service at Central D51.
Once requests have been processed, busing assignments are located in Skyward Family Access under the busing tab.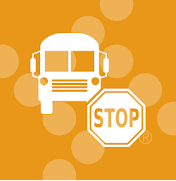 Versatrans My Stop App
The Versatrans My Stop App is a mobile app available for your smartphone.

Users can view the current location of the school bus while actively in route.

The App is available for both Android and Apple phones and can be downloaded from the appropriate app store.

Your login and password are the same. They will be the first initial of your student's name, period, and the last name in all caps.

Example: For student, John Smith

Login: J.SMITH

Password: J.SMITH

Once you have logged in, please change your password.